Pharma First Nutraceuticals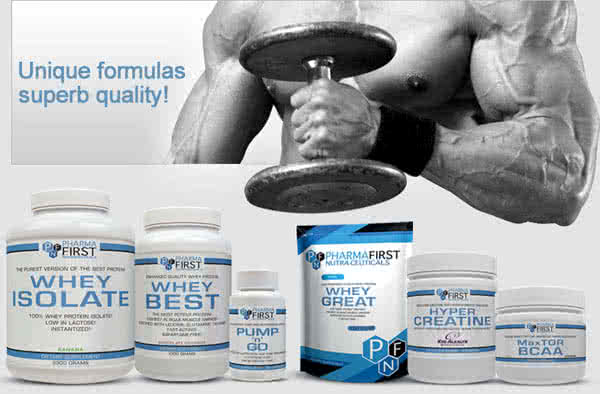 Product name | Brand

Properties

Price

14,34 €

0,05 €/gr.

10,90 €

0,02 €/gr.

8,82 €

0,08 €/tab.

38,72 €

21,27 €/kg

30,90 €

10,30 €/kg

21,84 €

24,00 €/kg

14,34 €

0,16 €/caps

15,31 €

11,78 €/kg

13,09 €

0,11 €/caps

40,59 €

18,04 €/kg

21,95 €

0,07 €/tab.

17,16 €

0,05 €/gr.

26,84 €

29,49 €/kg

12,47 €

0,04 €/gr.

48,41 €

26,60 €/kg

19,97 €

22,19 €/kg
My cart


Suggested readings:
The secret of Stallone
Hollywood stars can do miracles for a role. True: more money means more opportunities. We might never know what goes on ...
Top 10 muscle building moves
"What's this bullshit" you might think to yourself: "Food is the alpha and omega of muscle gain." And you would be right...